High Bay Light
|

E40-hybrid
HBL-E40-150W VALTO 5000K
Feature
Replace traditional Mercury/HPS bulb directly, no extra engineering operation work.
Patent hybrid power design, support ballast compatible and full range AC input Voltage: 100~277Vac
Indoor used and lower power consumption, can replace 250~500W of Mercury and HPS bulb, save more 50%~80% of energy.
Applicable to factories / warehouses, supermarkets / restaurants / departmentstore high ceilings light, parking lot etc.
Description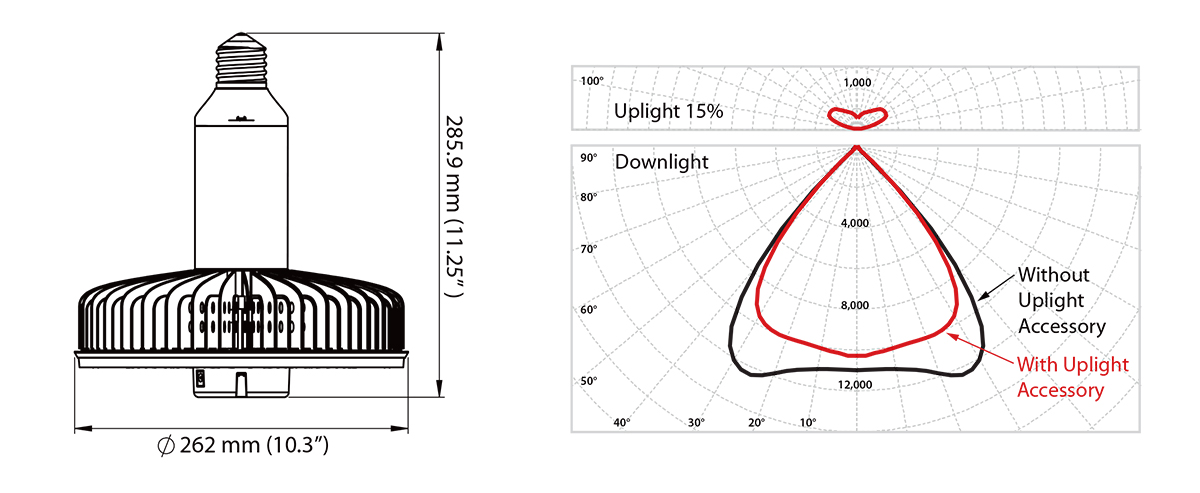 Specification
LED High Bay Light E40-hybrid